The Pet Skunk Photograph Album
Page 29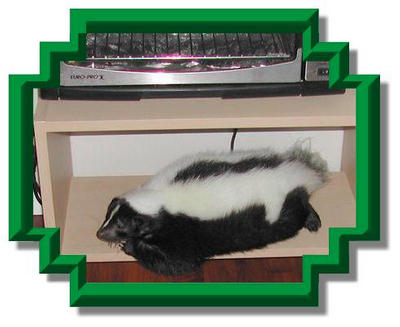 Gotta do something about that tension!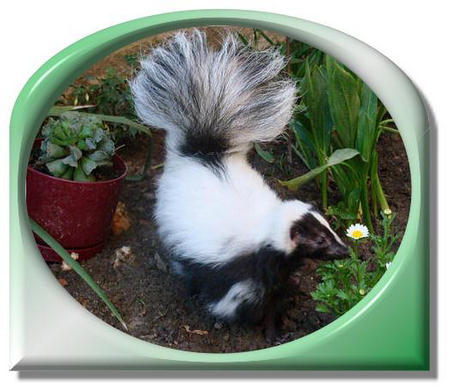 Handsome Boomer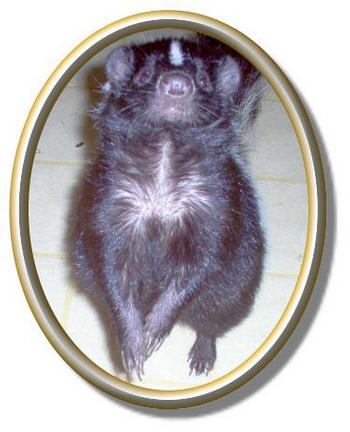 Whatcha doin', Mom?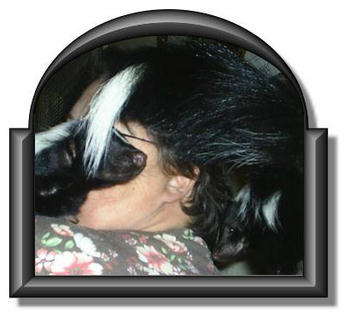 Yeah, Mom, whatcha doin'?
*********************************
IT'S ALMOST TIME FOR HALLOWEEN!!
Ya gotta dress up, it's a rule!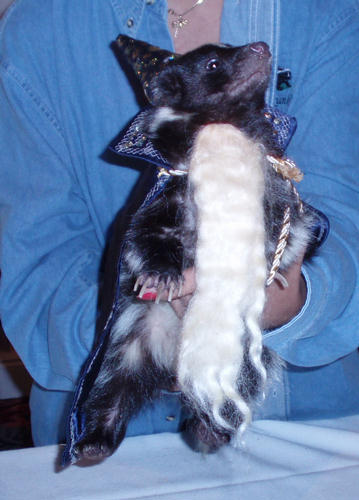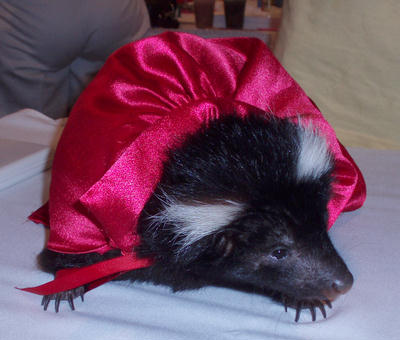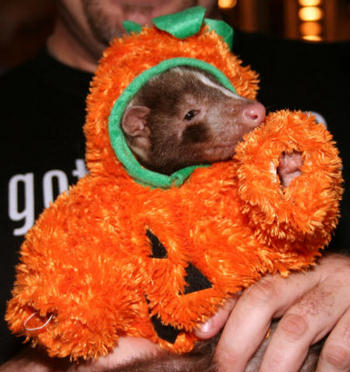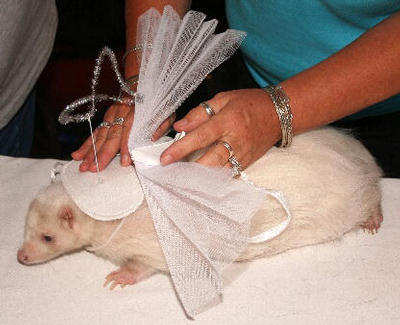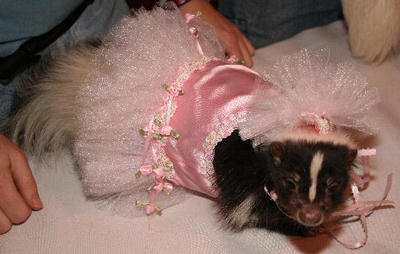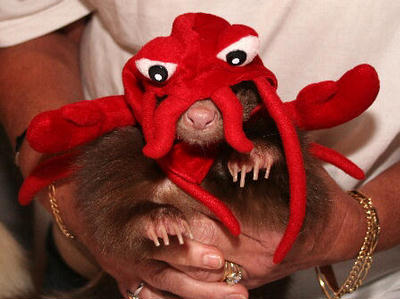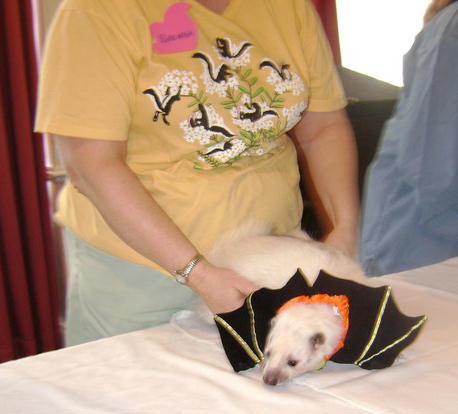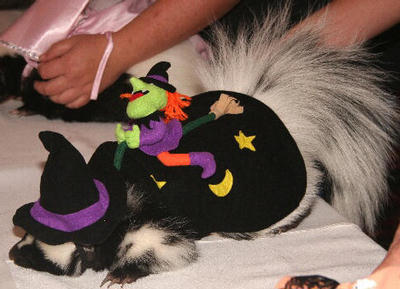 These were some of the costumes in the 19th National
Skunks As Pets Show in Daytona on the 6th!
HAPPY HALLOWEEN, Y'ALL!!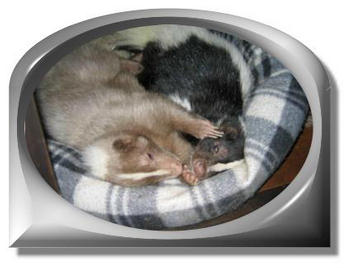 Best Nappin' Buds!
IT'S TIME FOR CHRISTMAS!!!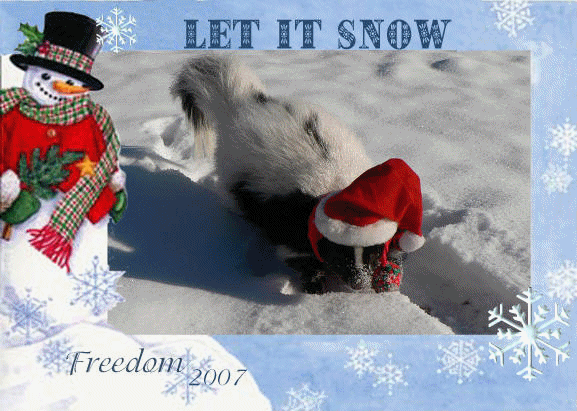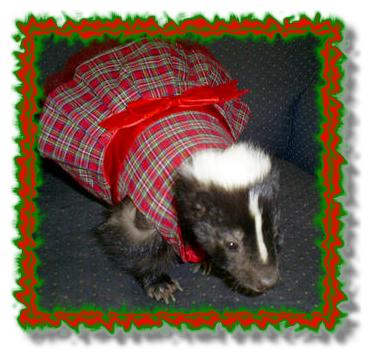 Miss Daisy in her Christmas finery!

Belle and a INEXPERIENCED Santa!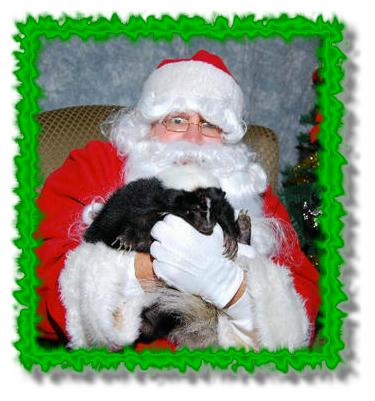 Lucy and a TENSE Santa Claus!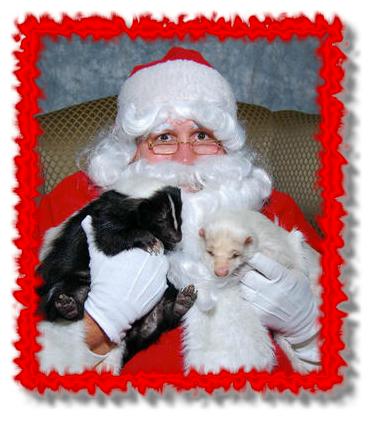 Boo and Soda take their turn with Santa!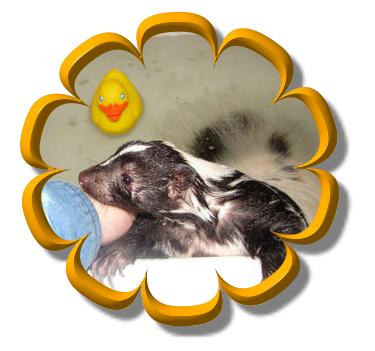 After the bath, it's toes or treat, capisce?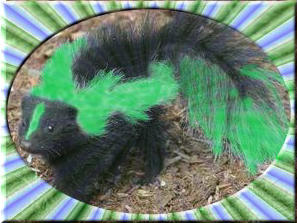 ERIN GO BRAGH!!