The Pet Skunk Photograph Album
Page 25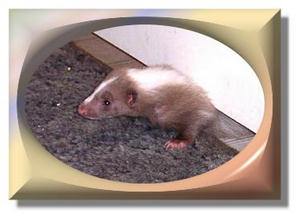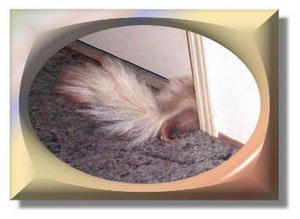 Here she comes!!! There she goes!!!!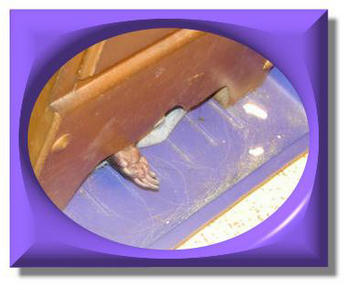 Wherever you go...
always a hand out!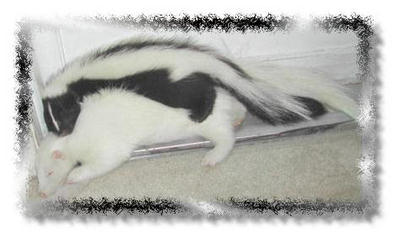 Now THAT'S a soft skunk bed!!!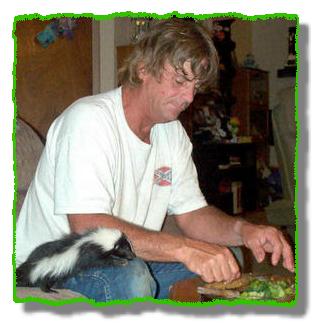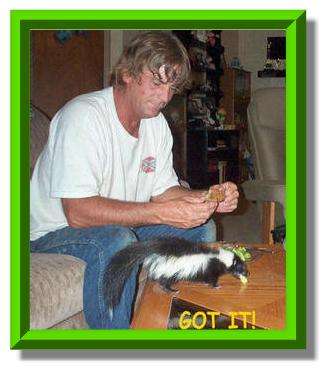 On your mark....... ....And the winnah is....APACHE!!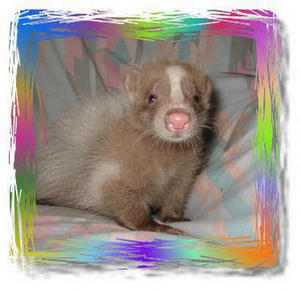 DEFINITELY......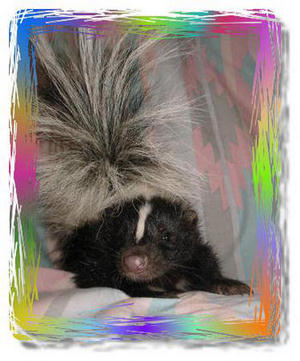 TOO......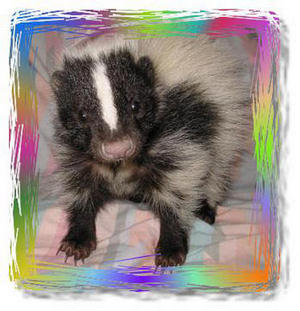 CUTE!!!!!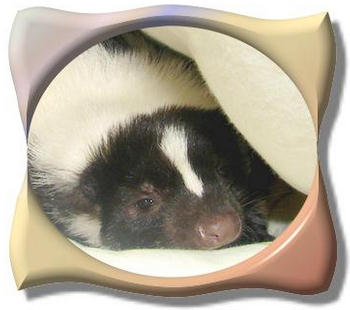 Sleepytime!


Are we not THE Maximum in Charm?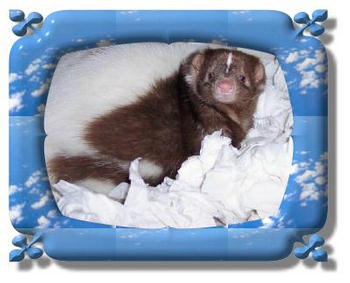 ANYplace is cloud-soft with enough tissues!!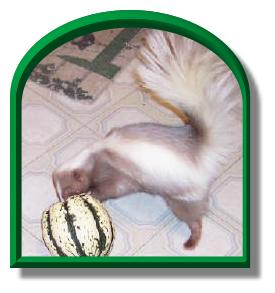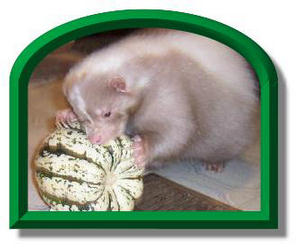 Bo can't QUITE figure it out, but Loki sure has!!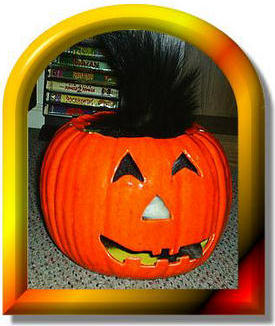 Trick or treat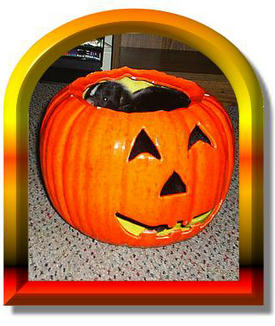 JUST SO SWEET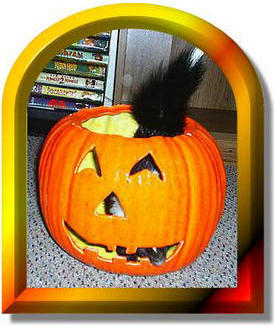 GIVE ME SOMETHING GOOD TO EAT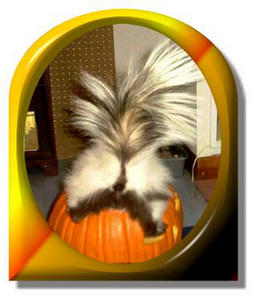 Gooooood Evening! Gooooood Pumpkin!!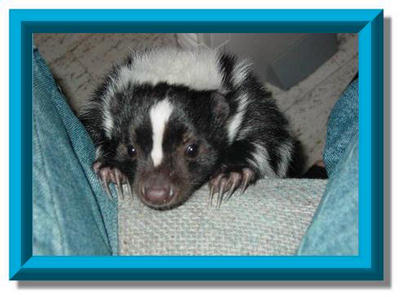 Hey there, Daddy!

Peter, Wendy and Tink......and Friend!
From all of us, to all of you....
MERRY CHRISTMAS!!!!
Soda and Boo and Guess Who?
Back

Next