The Pet Skunk Photograph Album
Page 27


It's BABY TIME!

These guys are REALLY top-drawer!!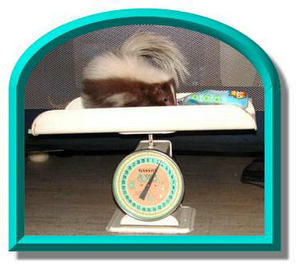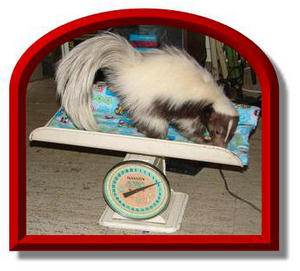 Don't worry little fella, you'll grow fast! SEE??????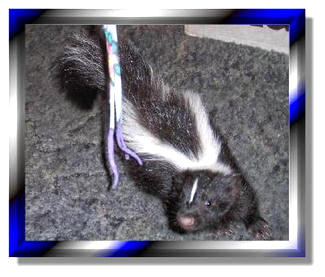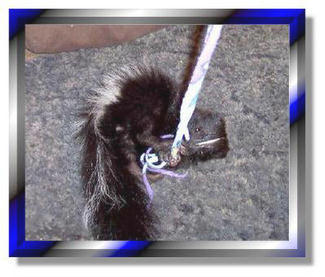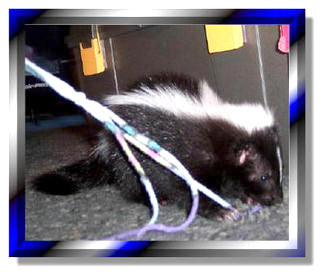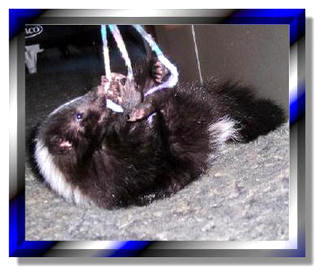 Boy, this being cute just wears a guy out!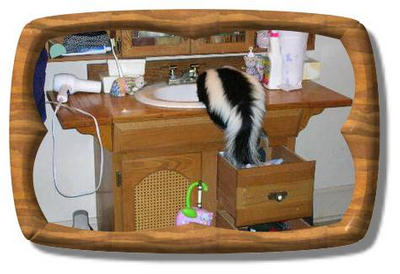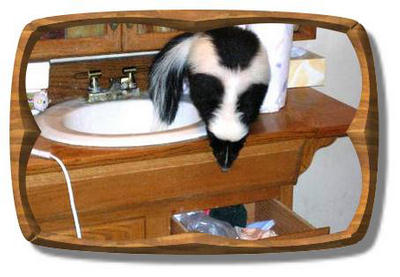 Wow, what a great lot of stuff in there!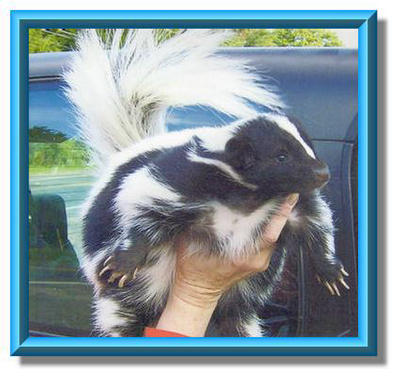 Sheer Beauty!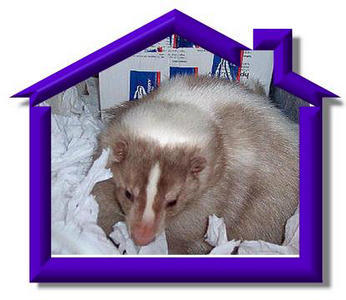 Now I'll just fluff up these Kleenex...
May I help you?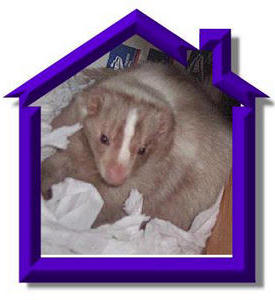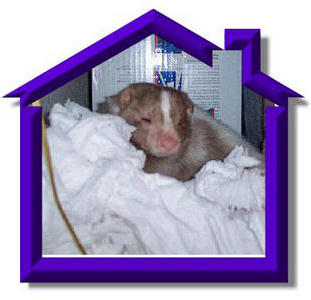 Ahhhh, JUST right now!!

"Brothers"

What a pair of adorable faces!

Ummmm, IN-ter-es-ting!!

Two of our Canadian babies!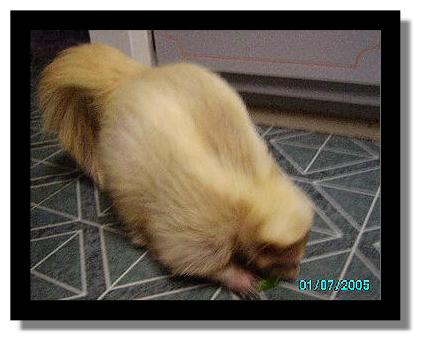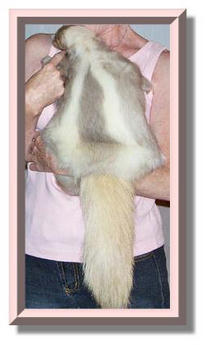 This color was what a bad diet does.......................this is after the right diet!
***************************
************************
MERRY CHRISTMAS TO ALL!!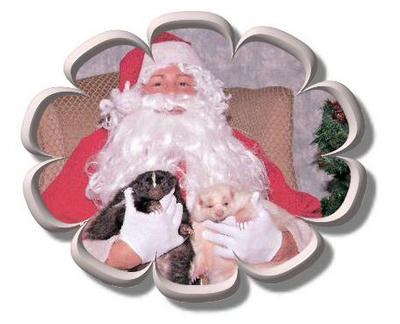 Boo and Soda visit Da Big Guy!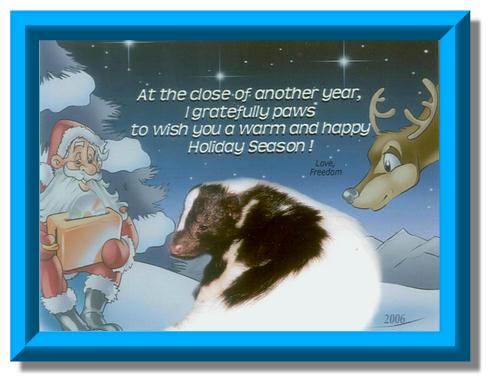 Christmas Greetings from Freedom

Racer and Pepper send their Holiday Wishes, too!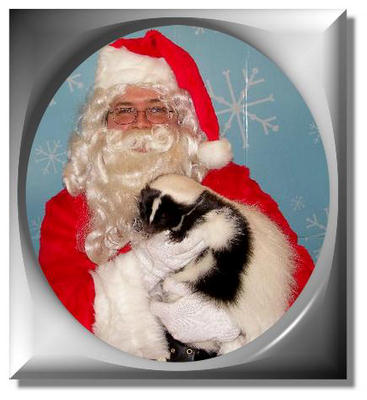 Channel--2006 Grand National Champion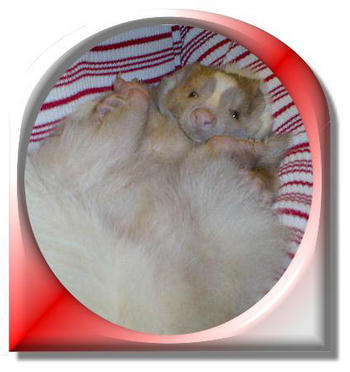 Rock-A-Bye Angel!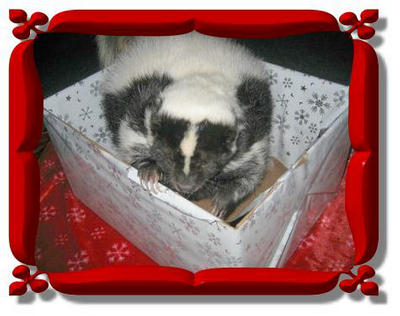 Miss Calliope Jane

....and I would like all skunkies to have wonderful homes like I do!