The Pet Skunk Photograph Album
Page 11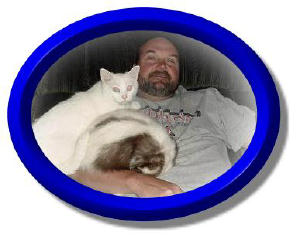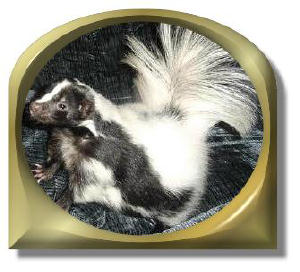 Family Portrait, while Queen Ruby looks on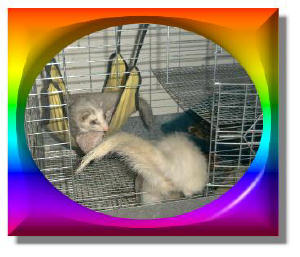 Gee, ya could have called first!!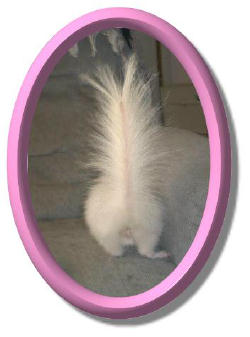 HaRUMPh-h-h-h-h!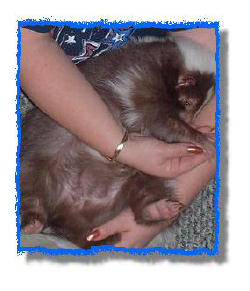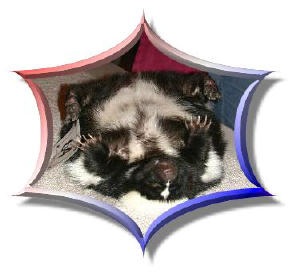 Some of these skunks are just TOO tense!!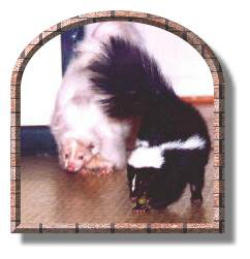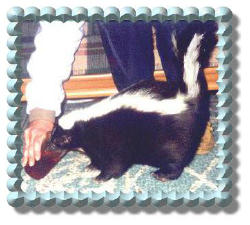 I'm GONNA get that grape!!! Yummm, that's GOOD!!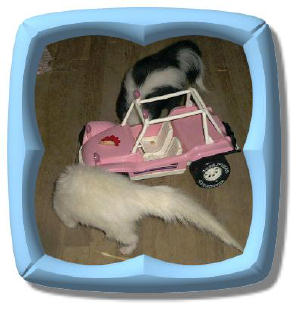 Hum-m-m, a chick-mobile...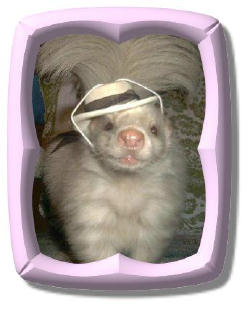 The Chick!
LET'S CRUISE!!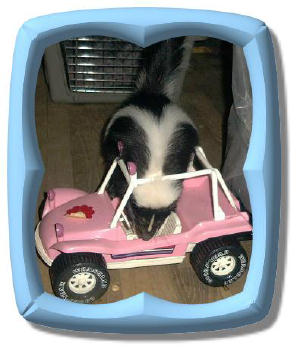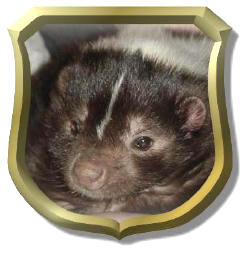 Face, thy name is Love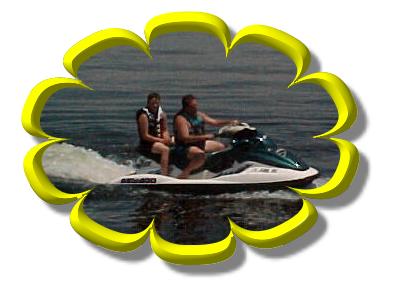 Scamp, the Jet Skiing Skunk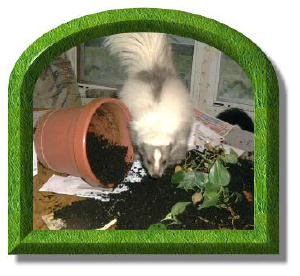 Horticulture made easy...dump it out!!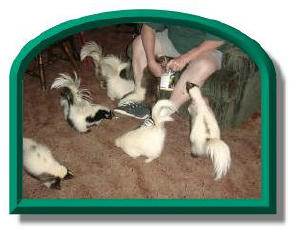 Treat time!! HOOORAY!!!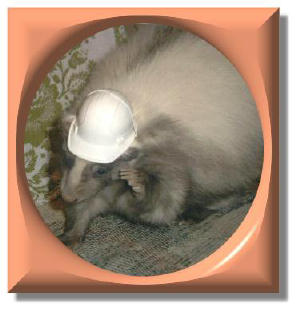 Construction (or de-construction) Foreman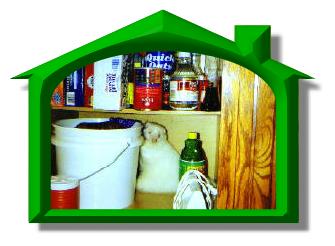 What? Me snoop???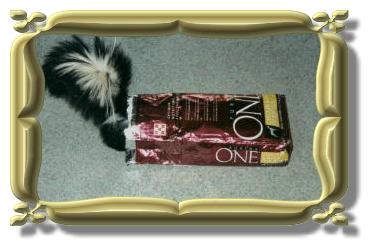 Chloe, another Champion Snoop!!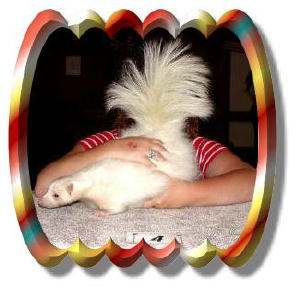 Ze Myztery Woman!!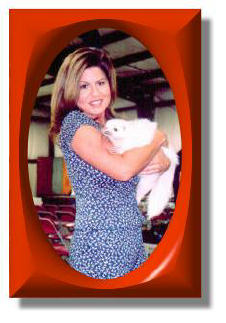 Betcha can't have just one!!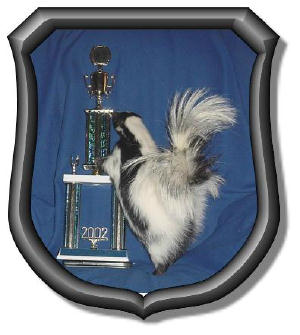 Ruby Jane, the 2002 Grand National Champion!