The Pet Skunk Photograph Album
Page 28


HAPPY VALENTINE'S DAY
from
Skunks As Pets!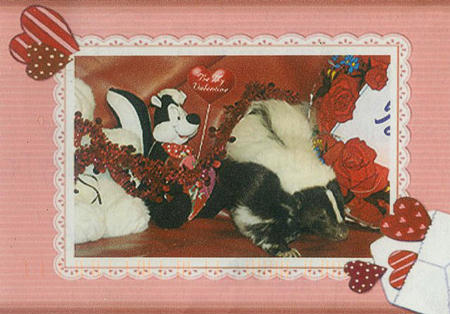 and from Freedom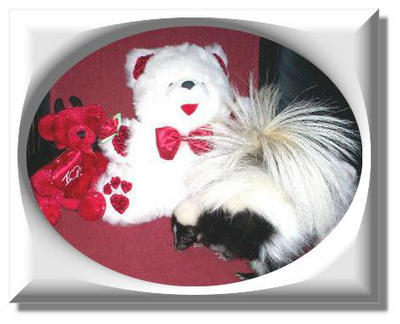 and from Bebe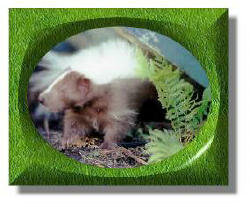 Acho-o-o-o-o-o-o!
HAPPY SPRING!!!

...and from
Soda and Boo
and
Freedom...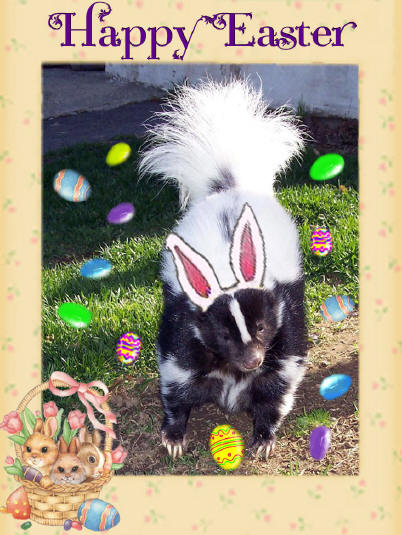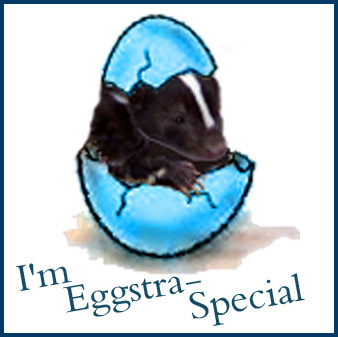 HAPPY EASTER GREETINGS!

Now THAT is comfort!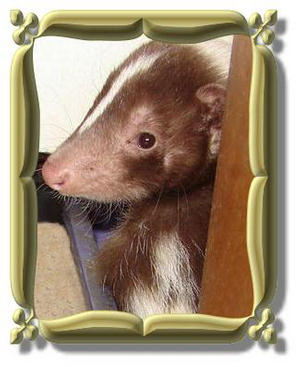 Mori, what big EYES you have!!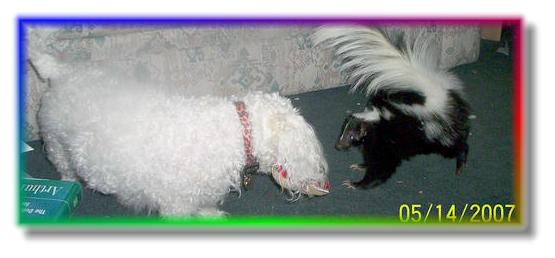 Playtime!!

CLASS IS NOW IN SESSION......
The following two pictures
are of the SAME SKUNK -
taken a year apart.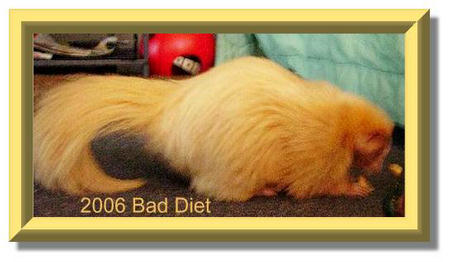 Three changes account for the difference -
locale, deworming and proper diet!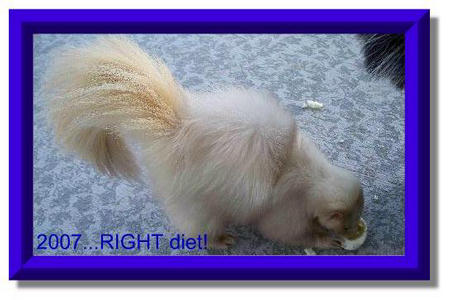 I may be asking questions later!!
*************************************************
It's BABY TIME!!!!!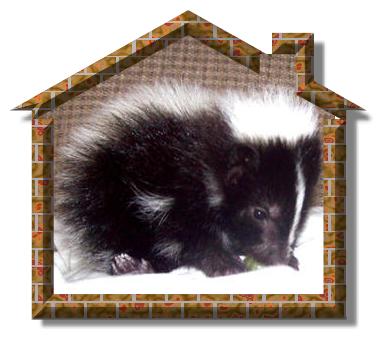 Miss Jersey and her first grape! YUMMMMO!!
*************
So far, as of June 21, these are the 2 MOST beautiful kits of the year!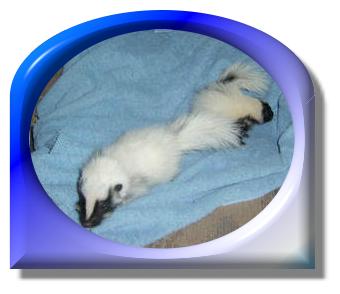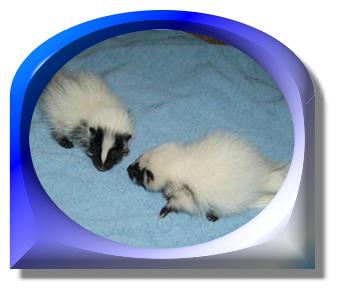 More of MY personal favorites this year......so far!!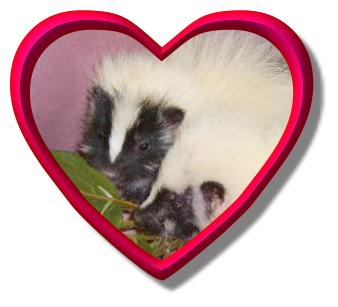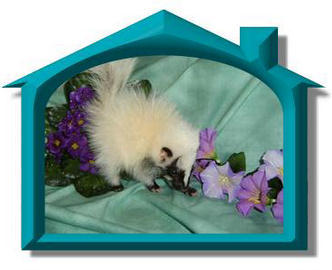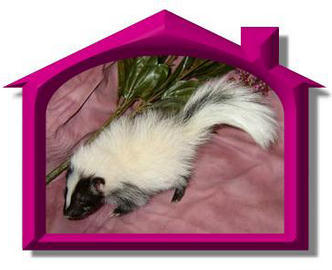 These simply take my breath away!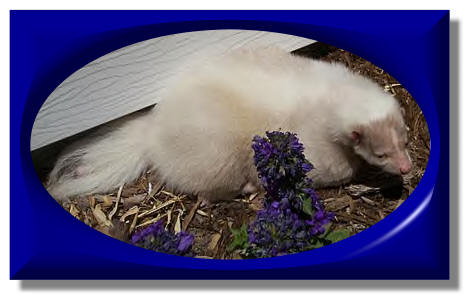 Gorgeous picture....gorgeous skunk!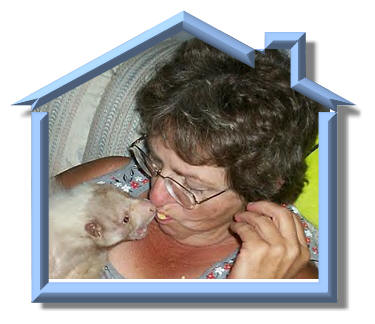 I want some, Mama!

We're hiding, you can't SEE us!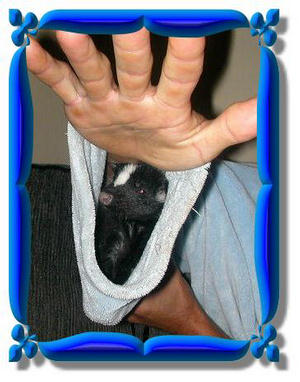 OK, how cute am I?