The Pet Skunk Photograph Album
Page 15


Modern pet? This was taken 25 years ago!!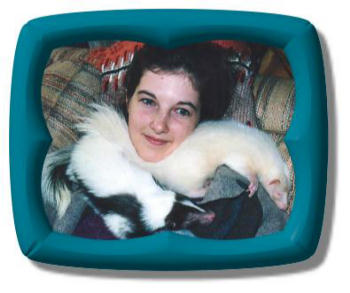 She grew up.....and this was taken just last week!!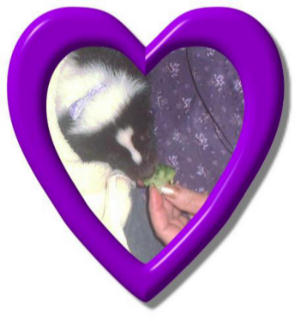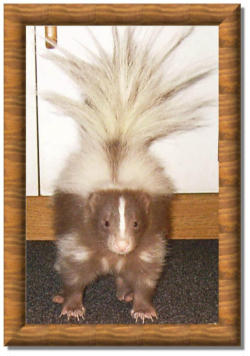 Nummi-licious What??? ME??????
There's nothing.....
..... like good friends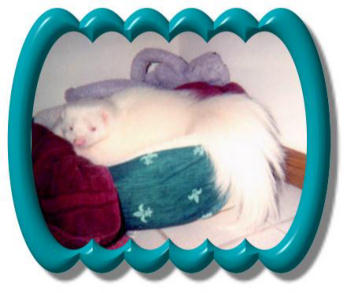 Eat your heart out!!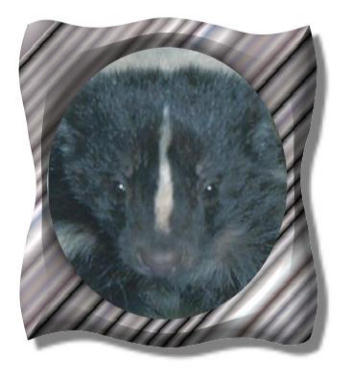 WHAT a beauty!!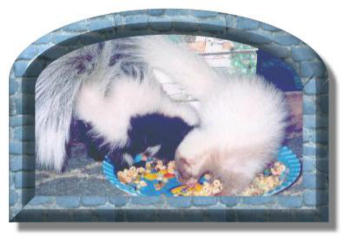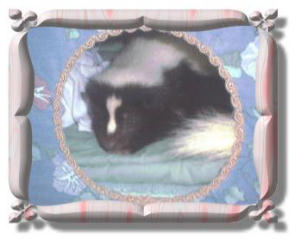 Mine!!! No, MINE!!!! Peek-a-boo, I see you!!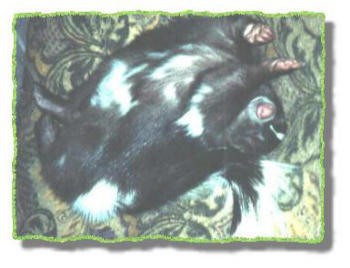 Such a TENSE animal!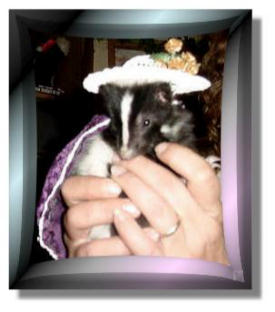 The Miss Mighty Micro Go 'way Boy, ya bother me!!
Such a gorgeous trio of skunklets!!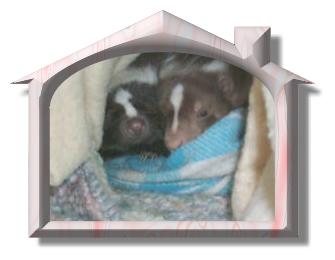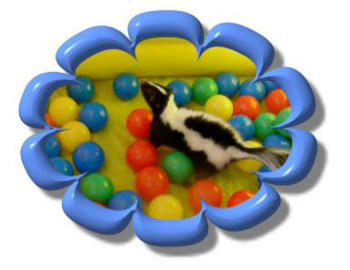 Just too cute for words!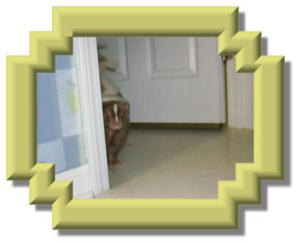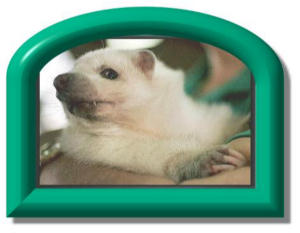 Hello? Anyone out there?? Get that camera OUT of my face!!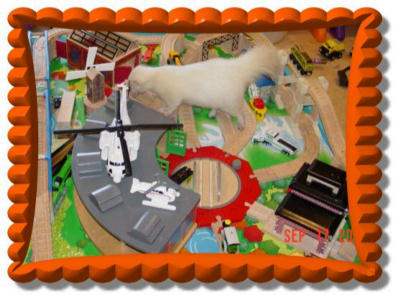 Curious? ALWAYS!!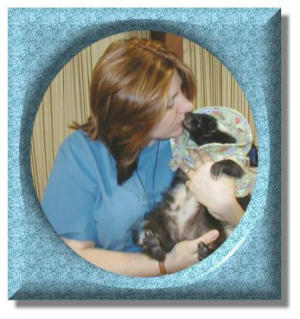 Skunkie Kisses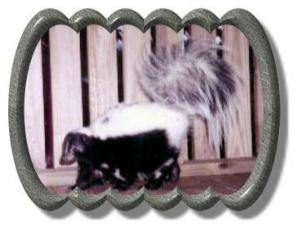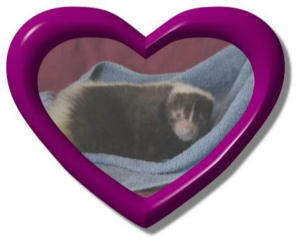 Would ya believe truly brother and sister??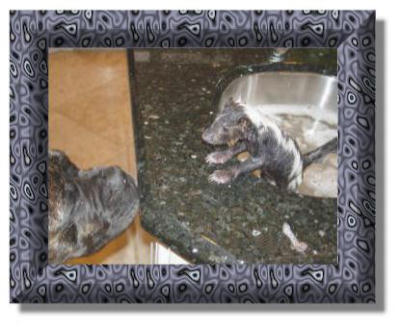 What a revoltin' development this is!!
Back

Next