The Pet Skunk Photograph Album
Page 24


First pictures of some of our 2005 babies!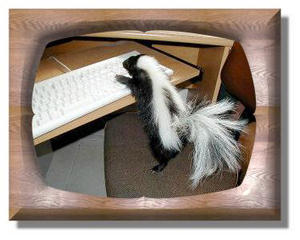 A guy HAS to check his email!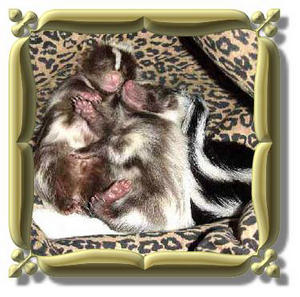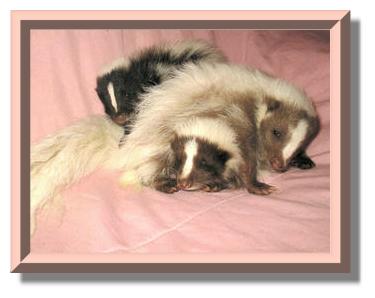 Now THAT'S a stack o' skunks!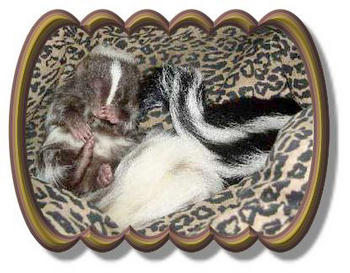 Sleepy babies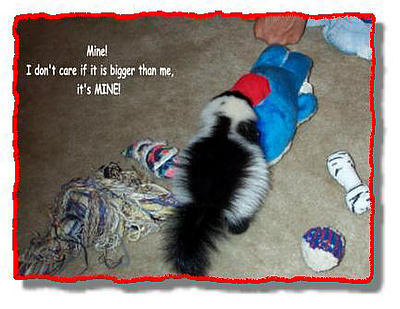 MINE MINE MINE!!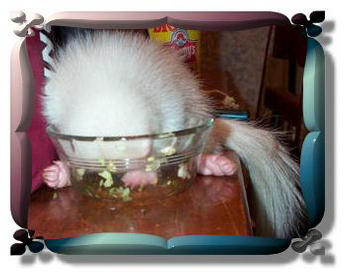 Don't BOTHER my dish or I'll wake up and stomp ya!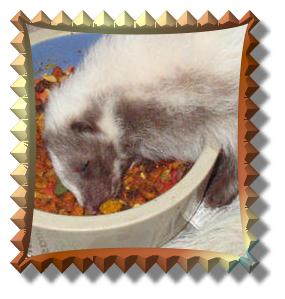 Boy, eating all this good stuff is HARD work!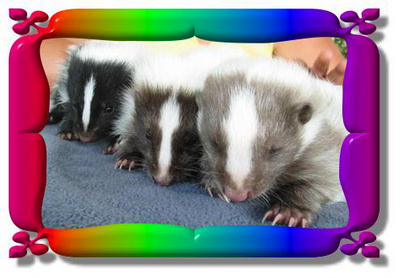 Miss America, Justice & GusGus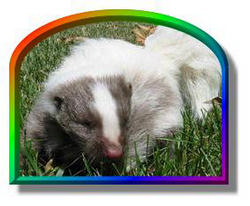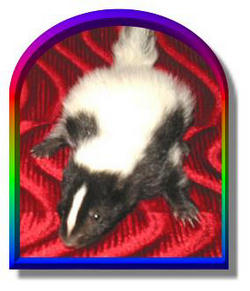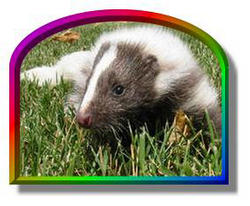 Carol's Crew!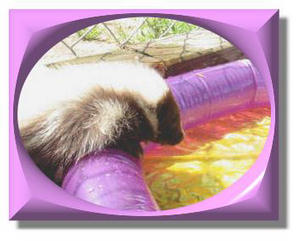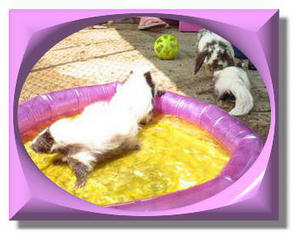 OK, now just WHAT is this stuff?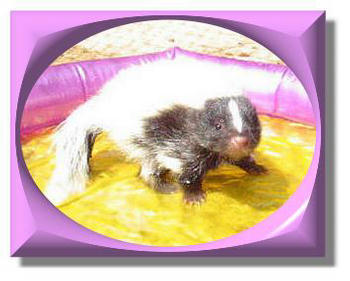 If you don't get me OUTTA here..........!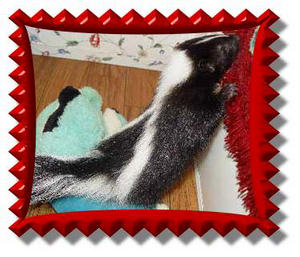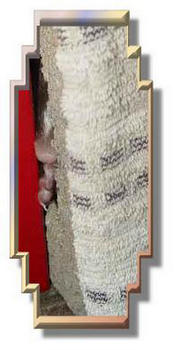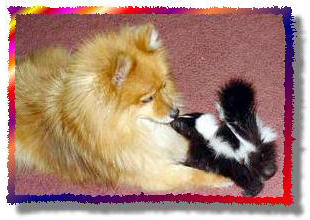 Ryan investigates You can't see me! Little Bitty Buddies!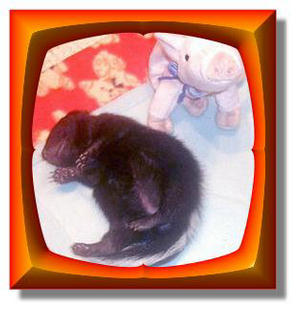 Miss Pepita, from the Netherlands, naps!!

Ah HA!! All your cooties drowndeded, so there!!!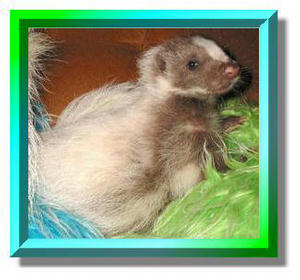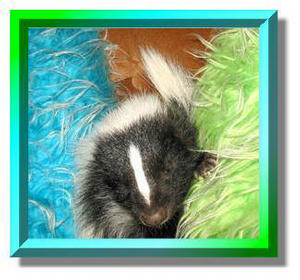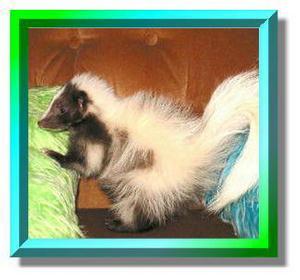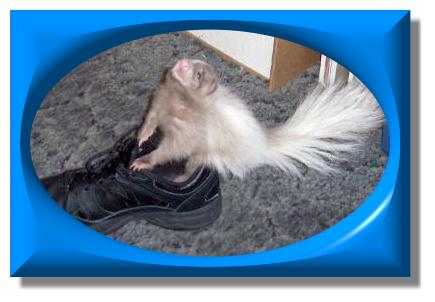 Look at me!! I'm as big as Daddy!!